At Gottstein Corporation, we are industrial mechanical contractors specializing in the food and beverage industry. We have extensive experience with the design and build of plant facilities as well as the installation and setup of mechanical equipment and systems. Through our contracting services, we also provide maintenance programs and 24/7 emergency repair. We have a staff of more than 100 tradespeople trained in safety and the regulatory requirements of the food and beverage industry, and we work with companies located all over North America.
We provide turnkey services at any level – we handle any or all aspects related to a new facility or one that is undergoing renovation or relocation. Along with project management, our teams coordinate and oversee engineering, general construction, mechanical installation, and permitting and zoning. With our extensive knowledge of process and packaging systems, we can integrate new machinery into existing plants, layout and install conveyors and material handling systems, and fabricate and install process piping. Our multi-trade crews can also set up and test new equipment to prove system functionality before final installation.
To keep plants and facilities up and running, we also offer contract maintenance programs. We can carry out preventive maintenance activates, make repairs, and we offer 24/7 response. As a full-service company, we have a fully equipped fabrication shop and operate an in-house industrial supply store.
Just a few examples of projects we have successfully completed include installation of a high-speed bread baking line in an existing bakery facility, implementing a wastewater treatment facility at a food processing plant, and integrating a packaging line at a large foodservice industry supplier. We have offices in the Eastern United States, Western United States, and the Southern United States as well as in Mexico and Canada. For more information contact us directly – we welcome the opportunity to consult with customers about upcoming projects.
Reduce Overall Downtime Costs –  Critical Shutdown
Industries must run smoothly 24 hours a day and 365 days a year. Our customers must be sure that they can rely on this consistency.
We have skilled Engineers, Project Managers, Mechanics, Fabricators, and Welders, making our Industrial Team the stand-out plant critical shutdown leaders. All parts should offer maximum efficiency, security, and reliability. Clients depend on Gottstein Corporation for key components and the construction of vital parts and instruments.
Gottstein Corporation, in turn, relies greatly on the support of its well-equipped machine shop with lathes, presses, and milling machines. The full-scale fabrication and machine shop provides fast, effective part fabrication, service, and support by skilled machine technicians with the know-how and experience to complete all job requirements.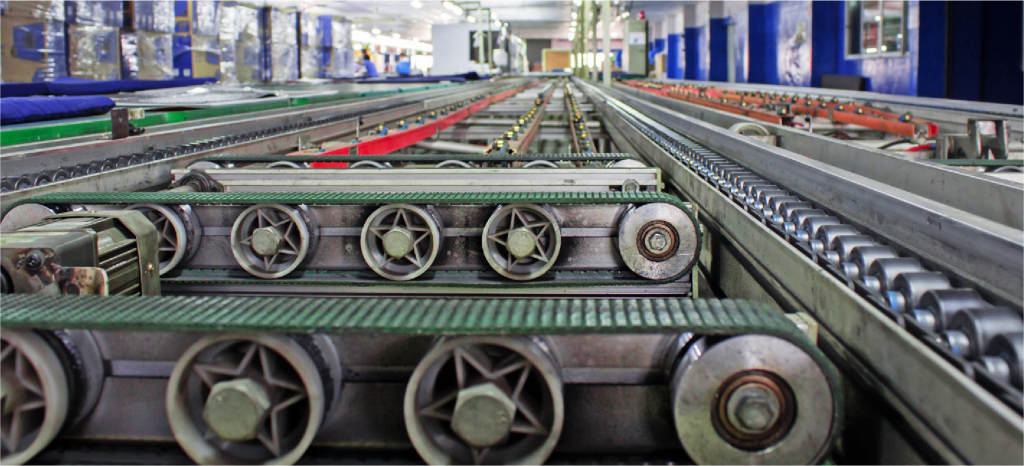 General Contracting
Design and Build
Preventative Maintenance
Facility Maintenance
Plant Maintenance
Project Management
24/7 Emergency Repair Services
Consulting
HVAC Contracting, Installation, Maintenance and Repair
Architectural
Built-Up Roofs
Ceilings
Commercial Carpentry
Construction
Drywall
Electrical
Excavating
Fire Protection
Firestops
Flooring
Foundations
Heating, Ventilation and Air Conditioning (HVAC)
Insulation
Interiors
Metal Roofs
Metal Walls
Painting
Plastering
Plumbing
Remodeling
Reroof
Roof Coating
Roof Raising
Roofing
Sewer
Siding
Tenant Finish
Tiling
Underground Utilities
Heavy Civil Construction
Paving
Site Work
Concrete Repair Work
Cabling
Design and Build
Hot Tapping
Hydraulics
Instrumentation
Line Stopping
Machinery Installation
Maintenance
Mechanical
Pipelines
Piping
Power Washing
Sewing
Tanks
Quoted on Job by Job Basis
Emergency Services Available
Rush Services Available
Emergency On-Site Visits Via Dedicated Aircraft
Baking
Meat Processing
Poultry
Beverage
PET
Original Equipment Manufacturer (OEM)
Agricultural and Farming
Architecture
Automation
Building and Construction
Chemical
Chemical Manufacturing
Chemical Processing
Dairy
Food Production
Food Handling
Food Processing
Food and Beverage
Hydraulics
Industrial
Injection Molding
Natural Gas (NG)
Manufacturing
Material Handling and Processing
Mining
Oil and Gas Pipeline
Oil Field
Packaging
Packaging and Converting
Paper Mill
Plumbing
Pneumatics
Power Generation Alternative Energy
Power Generation Nuclear
Power Generation Solar
Power Generation Wind
Power Generation Coal
Power Generation Natural Gas (NG)
Printing
Printing and Publishing
Process Gases
Pulp and Paper
Pulp Manufacturing
Pumps
Robotics
Specialty Machinery
Textile
Waste Management
Wastewater
Water and Wastewater Treatment
ANSI (American National Standards Institute)
ASME (American Society of Mechanical Engineers)
ASTM (American Society for Testing and Materials)
AIB (American Institute of Bakeries)
AWS (American Welding Society)
DOT (Department of Transportation)
FDA (Food and Drug Administration)
AutoCAD (DWG)
BMP (Bit Mapped Graphics)
DXF (Drawing Interchange Format, or Drawing Exchange Format)
GIF (Graphics Interchange Format)
IGES (Initial Graphics Exchange Specification, ANSI File Format)
Inventor (IDW, IPT)
IronCAD (ICD, ICS)
JPG or JPEG (Joint Photographic Experts Group)
PDF (Portable Document Format)
Pro-E or Pro/Engineer (XPR)
SAT (3D ACIS Model File)
SolidWorks (SLDPRT, SLDDRW, SLDDRT)
TIFF (Tagged Image File Format)