Gottstein Corporation has installed more than 30,000 miles of the most diverse and complex piping projects across the country. You can be sure we have the right solution for your next challenge as Industrial Piping Installations are one of our top services. With our equipment variety ranging from benders and saws to Dragon Jets, we can fully customize your piping project.
Gottstein Corporation is a leader in industrial piping installations and custom fabrication for many industries including the bakery, snack, and food industries worldwide. We've handled projects both large and small. Here is a list of just some of the types of industrial piping services Gottstein can provide:
Air, gas, water, and steam
High oxygen
Medical
Glycol Systems
Jacketed Piping
Stainless, carbon, PVC
Weld, thread, adhered
Pre insulated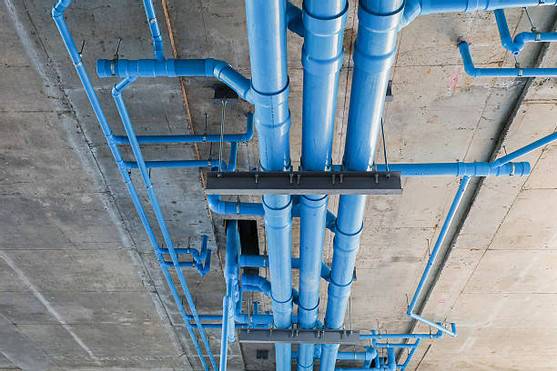 Our unique Lattimer Machine pipe stands are used extensively in the natural gas, oil and many other industries. We offer a variety of pipe stands and bracket supports systems through our acquisition of Terratek Field Services.
W-BEAM POLY-BLOCK™ SERIES
POLY-BLOCK™ SHOE CLAMP
"P  Series" Bracket Support System
You can learn more about our Lattimer Machine Pipe Stands and Terratek Support Systems here. Our engineering team will assist you to conceptualize and develop your metal projects.